About Us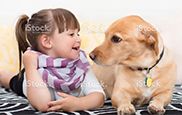 S
ince 1977
Larson's Chem-Dry has earned the love and appreciation of local Utah families and businesses through our dedicated focus on customer service and quality. We feel that we have the best of both worlds as: (1) we are a locally owned and operated small business; we live here, shop here and work here. We know our customers and they are our family. (2) being a franchise of Chem-Dry, which is the largest in home-service company in the world, brings constant advances in state-of-the-art green chemical technology, equipment, practices and innovation.
Ourbackground-checked, drug-tested, clean-cut, smoke-free technicians are world-class providers of customer service. They go through a rigorous 6-month training program and eventually earn our 5-star certification. During this training, they learn and practice many technical aspects of chemistry and biology.
We guarantee the best value of any carpet cleaning company in Utah and have no hidden fees, service charges, trip charges, gas charges or furniture moving charges.
We guarantee our work 100% with our no-questions-asked policy. Although this is rare, if for any reason one of our customers is not happy with any work we have done within the last 30 days, we will return at no cost and make it right.
We have earned the platinum rating, the highest rating you can achieve with the carpet and rug institute.
Your local Chem-Dry professionals are trained to deliver the finest in service and quality. Using Chem-Dry's proprietary cleaning solutions and powerful equipment, you can rest assured that your cleaning will be delivered by trustworthy, friendly professionals. As ranked by Entrepreneur Magazine 21 years in a row, the Chem-Dry system is the world's #1 carpet cleaning franchise. You can trust our expert technicians and quality products.
The Chem-Dry Brand Promise
At Larson's Chem-Dry, we use state-of-the-art tools, equipment and powerful green certified chemicals to ensure your home stays cleaner, longer. Don't waste your time or money trying to do it your self. Larson's Chem-Dry service is affordable, friendly and committed to making sure you are satisfied.

Since 1977, Chem-Dry has utilized the power of carbonation to clean carpets rather than gallons of water and harsh chemicals used by steam cleaners. Now, many years later, Chem-Dry is still using an advanced green carbonation solution called TheNatural®, which is on the FDA's
G.R.A.S. list
of safe products.